When it comes to web development and web design, many people don't realise quite how big a difference there is between the two. And if building websites is not your business then it's not really surprising you wouldn't know the difference, and furthermore many design agencies and development companies now offer both services (even if they actually outsource one or both parts), making it harder still to differentiate the two.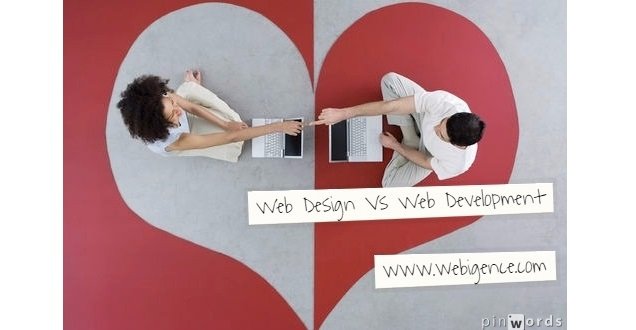 In fact there are very different skills involved, the web design being a highly creative process and the web development being a very logical, procedural and repetitive process, and therefore you need two very different people (or teams) to handle each of these roles.
Understanding the difference between the services offered by an ASP.NET web development company such as ourselves, and those offered by a web design agency can help you to better understand the whole process of producing your content managed or eCommerce website and help you understand what these two parties will each be bringing to the table.
To read more details on each see more at: http://www.webigence.com/blog/web-development-and-web-design-whats-the-difference
If you want to launch a business website then it will be important for you to have both a specialist web designer and web developer on board, such as a company specialising in ASP.NET web development. In the end, both the designer and developer are vitally important and need to work well together and help each other, even though their actual roles and tasks are very different.
Webigence focus solely on the web development aspect of the process, which as described above can involve us building the HTML and CSS from the designs and then always involves the subsequent steps to take the HTML and CSS and produce the database driven functionality based on the specific website requirements.
We are also normally involved from the very beginning of the project before the design has been started, to work with all parties to discuss the project, work out the most sensible functionality and specification for the project as a whole and make suggestions and recommendations based on our 10+ years experience developing content managed and database driven websites.
We work with web designers and digital/marketing agencies on a daily basis, so whether you already have a designer in mind to work with, or you would like us to recommend an appropriate designer, we are happy to work with any designers or design teams.
Please do feel free to contact us at info@webigence.com and we look forward to finding out more about your project and helping you to make it happen!
Comments
On September 5th, 2016, Philip Tommy said...

This is a very useful article for people working in the web design and web development field.I would recommend this article to all the web development and web design companies.thank you a lot for letting us know that main deference between web development and web design.
Post a Comment